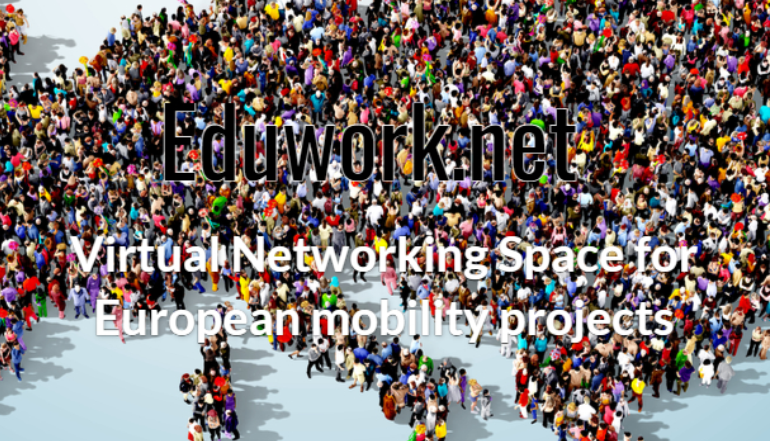 Eduwork.Net is excited to announce the launch of our Virtual Networking Space, accessible at https://vetmobility.eu/vet-community/.
The Virtual Networking space aims at creating a virtual Vocational Education and Training Community, which will support you in accessing the benefits of Erasmus mobility projects. Our community provides numerous services and benefits to VET providers that want to engage in European mobility projects. Starting with networking benefits, by joining our community you will become a member of an international community, where you can communicate online with VET providers, and exchange ideas and experiences through local/regional/ national and EU groups. In addition, through our community you will be able to communicate with potential partners and establish partnerships.
By becoming a member as a VET school, you can offer your students and staff new opportunities as a sending or hosting organization, all around Europe.
The Virtual Networking Space will also enable you to access many useful resources through its Erasmus+ Repository, which can help you in your internationalization journey!
Last but not least, the Virtual Networking Space provides supporting services for newcomers to Erasmus+ mobilities. Through our platform, 5 Virtual European Project support offices are going to operate in Italy, Greece, Spain, Ireland and Lithuania. The offices are going to support you, in your national language, by providing you services that will help you to submit a successful application for mobility in the framework of the Erasmus+ programme.
All you have to do is to subscribe to our VET community for free to take advantage of all these benefits!
The benefits of belonging in a community are numerous! Do not miss that opportunity!