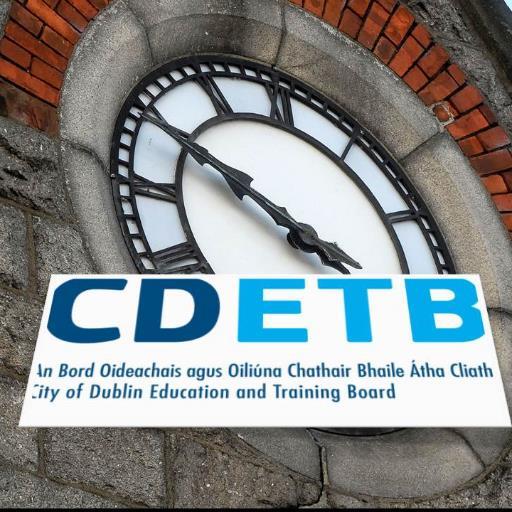 Background
The Eduwork.Net Project aims to facilitate the exchange of knowledge, feedback and sharing of best practices on VET excellence. The project seeks to improve the quality of VET provision and linkage with the needs of the labour market and enhance impact and relevance of VET provision for both learners and employers. In particular, the project deals with work based learning programmes such as Apprenticeships and Traineeships.
One of the key outputs of the Project was the development of an online learner survey which aims to allow VET providers acquire the necessary information for the quality improvement of their provision to reflect the needs of learners. A copy of the Learner Survey can be viewed here.
The online survey was finalised by the Eduwork.Net project partners in January 2021 and in Ireland was released to six CDETB centres (2 Training Centres and 4 Further Education Colleges (FE Colleges)). Learner responses were collated during February and March 2021.
54% of responses came from Training Centres with the remaining 46% from the FE Colleges. 57% of responses were from male learners and 43 % were female. All replies were anonymous and individual learners cannot be identified.
Key Findings
Overall, the findings of the Eduwork.Net learner survey were very positive. The vast majority of learners (90%) responded that their study programme prepared them for the work based learning with the company/employer. They further stated that they also had the opportunity to practice the skills learnt in CDETB while with the company/employer. The application and practice of skills learnt while in real life work situations is one of the aspects that make work based learning programmes such as traineeships and apprenticeships so valuable in VET. The following are some quotes from the respondents sharing their positive experiences.
I gained hands on experience with auditing that I wouldn't have just being in college.
Work based learning complemented the college learning.
The work based learning were exponential and invaluable.
Only 3% of respondents believed the technical skills they learnt did not help them. 91% responded that the work based learning was helpful for their career path.
Suggestions for improvement
Learners were asked for feedback on how they believe the based learning could be improved. Many replied that there was nothing that could improve their experience. However some examples of ways to improve that learners raised include;
Provide broader experience and allow apprentices to work in different areas.
Ensure the assigned mentor understands their role fully.
Consideration should be given by the regulatory body to in relation to what an apprentice can do during their apprenticeship.
Allow more input from the learner into process.
It is this last point that project deliverables such as this learner survey hope to address. All feedback was circulated to the CDETB centres involved.
The participation of these centres and their learners in the EduWork.Net project is much appreciated.